Reasons to Petition for Legal Name Change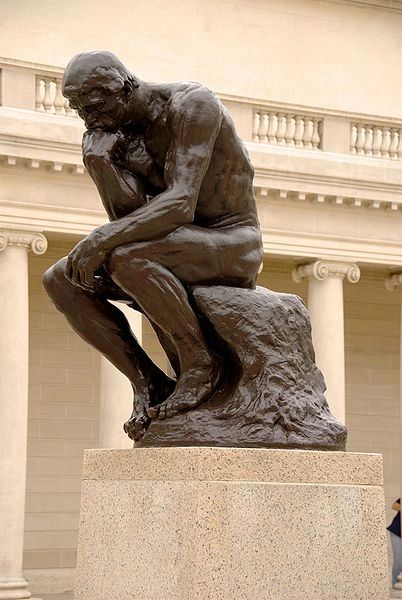 Name Change for Personal Reasons
Individuals seek legal name changes to remove an unusual, and awkward sounding birth names and replace them with names they feel more comfortable with. Names are often changed by individuals having names that are difficult to pronounce or otherwise, sound like unflattering English words. Individuals may also seek a name change to a name that comports with an alias the individual has used his or her whole life, a nick name, or a name that fits that person's identity and maturity. As a result, many people prepare adult name change petitions to remove strong ethnic connotations in favor of a common sounding name.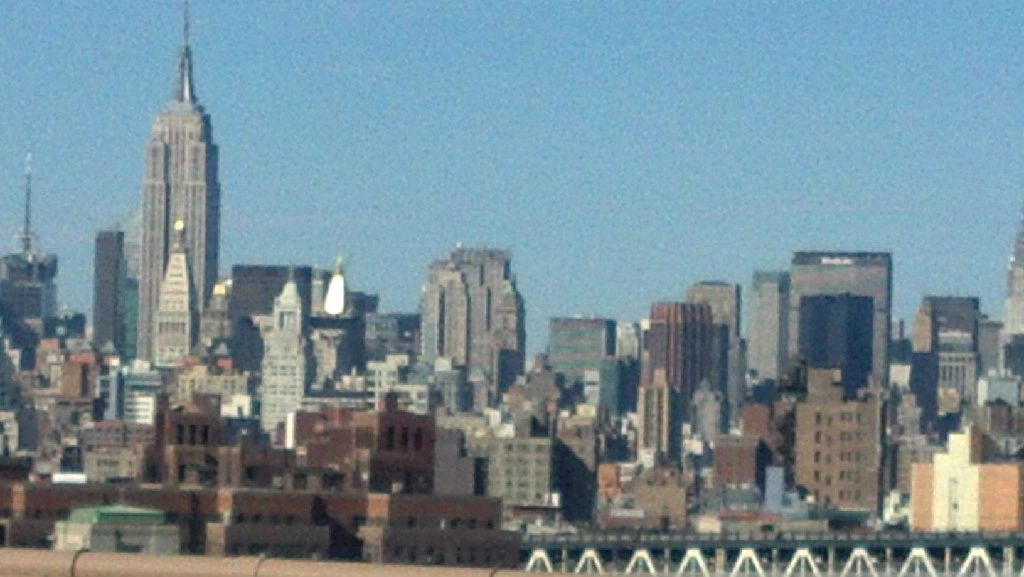 A name change may also be necessary for an individual who has had, or will have a sex change to comport with a new sexual identity. The office is sensitive to the needs of the Lesbian, Gay, Bisexual and Transgender (LGBT) communities and has assisted members of these communities for many years.


Legal Name Change For Professional Reasons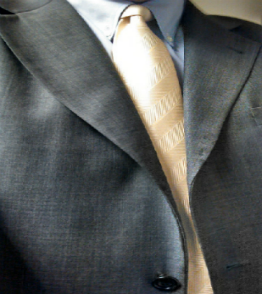 In the real world, during a career, many people are faced with prejudices from others. Sometimes these prejudices are against a person's name because of false stereo types associated with the use of a particular name, because of misunderstandings about a country, ethnic group, or culture or simply because the name is unusual. The problem is exacerbated even more so when an individual is looking for a job and presents themselves initially only with a resume without meeting in person with a prospective employer. Some people find it necessary, therefore, to apply for an adult name change to enhance their career possibilities. This office can help.

Name Change for Family Reasons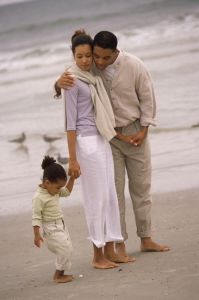 Many times a married person who previously did not take a spouse's name at the time of marriage registration may wish to change his or her last name to that of a spouse particularly when a married couple have children, or plan to have children. Or the married person may wish to add the other spouse's name to his or her current last name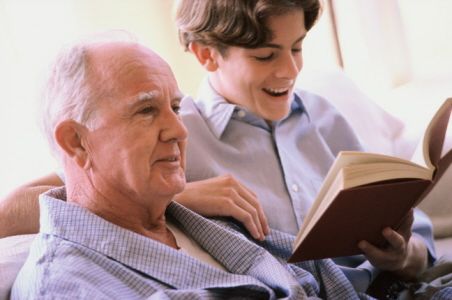 Sometimes, an individual wishes to legally change a last name because the last name may be associated with a parent who was not involved in the person's life emotionally or financially. This occurs frequently. These type of cases occur particularly with young adults who either want to take their mother's last name, a grandparent's last name, or the last name of some other person that raised him or her, out of respect.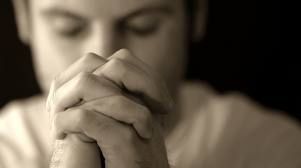 Legal Name Change For Religious Reasons
An adult legal name change for religious purposes is useful particularly where an individual has converted to a new religion different from the one the individual grew up with. Many times the current legal name does not fit a person's current religious experience and a name change that works well with a his or her current religious activities may enhance that person's religious experience and religious identity.



The Office Serves Residents of the Following Zip Code Areas

Bronx County - Bronx
Legal Name Change Lawyer Serving:

Bronx Central Bronx 10453, 10457, 10460

Bronx Park and Fordham 10458, 10467, 10468

High Bridge and Morrisania 10451, 10452, 10456

Hunts Point and Mott Haven 10454, 10455, 10459, 10474

Kingsbridge and Riverdale 10463, 10471

Northeast Bronx 10466, 10469, 10470, 10475

Southeast Bronx 10461, 10462,10464, 10465, 10472, 10473

Kings County - Brooklyn
Legal Name Change Lawyer Serving:

Brooklyn Central Brooklyn 11212, 11213, 11216, 11233, 11238

Southwest Brooklyn 11209, 11214, 11228

Borough Park 11204, 11218, 11219, 11230

Canarsie and Flatlands 11234, 11236, 11239

Southern Brooklyn 11223, 11224, 11229, 11235

Northwest Brooklyn 11201, 11205, 11215, 11217, 11231

Flatbush 11203, 11210, 11225, 11226

East New York and New Lots 11207, 11208

Greenpoint 11211, 11222 Sunset Park 11220, 11232

Bushwick and Williamsburg 11206, 11221, 11237
 
New York County - Manhattan
Legal Name Change Lawyer Serving:

Manhattan Central Harlem 10026, 10027, 10030, 10037, 10039

Chelsea and Clinton 10001, 10011, 10018, 10019, 10020, 10036

East Harlem 10029, 10035

Gramercy Park and Murray Hill 10010, 10016, 10017, 10022

Greenwich Village and Soho 10012, 10013, 10014

Lower Manhattan 10004, 10005, 10006, 10007, 10038, 10280

Lower East Side 10002, 10003, 10009

Upper East Side 10021, 10028, 10044, 10128

Upper West Side 10023, 10024, 10025

Inwood and Washington Heights 10031, 10032, 10033, 10034, 10040

Queens County - Queens
Legal Name Change Lawyer Serving:

Queens Northeast Queens 11361, 11362, 11363, 11364

North Queens 11354, 11355, 11356, 11357, 11358, 11359, 11360

Central Queens 11365, 11366, 11367

Jamaica 11412, 11423, 11432, 11433, 11434, 11435, 11436

Northwest Queens 11101, 11102, 11103, 11104, 11105, 11106

West Central Queens 11374, 11375, 11379, 11385

Rockaways 11691, 11692, 11693, 11694, 11695, 11697

Southeast Queens 11004, 11005, 11411, 11413, 11422, 11426, 11427, 11428, 11429

Southwest Queens 11414, 11415, 11416, 11417, 11418, 11419, 11420, 11421

West Queens 11368, 11369, 11370, 11372, 11373, 11377, 11378

Richmond County - Staten Island
Legal Name Change Lawyer Serving:

Staten Island Port Richmond 10302, 10303, 10310

South Shore 10306, 10307, 10308, 10309, 10312

Stapleton and St. George 10301, 10304, 10305

Mid-Island 10314


Nassau County - Long Island
Legal Name Change Lawyer Serving:

Albertson 11507
Alden Manor 11003
Allenwood 11021
Argo Village 11003
Atlantic Beach 11509
Baldwin 11510
Baldwin Harbor 11510
Bar Harbor 11762
Barnum Island 11558
Baxter Estates 11050
Bayville 11709
Bellerose Terrace 11001
Bellerose Village 11001
Bellmore 11710
Bethpage 11714
Briar Park 11793
Brookville 11545, 11548
Carle Place 11514
Cedarhurst 11516
Centre Island 11771
Cove Neck 11771
East Atlantic Beach 11561
East Farmingdale 11735
East Hills 11548, 11576, 11577
East Massapequa 11758
East Meadow 11554
East Norwich 11732
East Rockaway 11518
East Williston 11596
Elmont 11003
Far Rockaway 11096
Farmingdale 11735, 11736, 11737, 11774
Floral Park 11001, 11002, 11003
Franklin Square 11010
Freeport 11520
Garden City 11530, 11531, 11535, 11536, 11599
Garden City Park 11040
Garden City South 11530
Glen Cove 11542
Glen Head 11545
Glenwood Landing 11547
Great Neck 11020, 11021, 11022, 11023, 11024, 11025, 11026, 11027
Great Neck Estates 11021
Greenvale 11548
Harbor Acres 11050
Harbor Hills 11023
Harbor Isle 11558
Hempstead 11549, 11550, 11551
Herricks 11040
Hewlett 11557
Hewlett Bay 11557
Hewlett Bay Park 11557
Hewlett Harbor 11557
Hewlett Neck 11598
Hicksville 11801, 11802, 11803, 11804, 11815, 11819, 11854, 11855
Inwood 11096
Island Park 11558
Island Trees 11756
Jericho 11753, 11853
Kenilworth 11024
Kensington 11021
Kings Point 11024
Lake Gardens 11022
Lake Success 11020, 11042
Lakeview 11552, 11570
Lakeville Estates 11040
Lattingtown 11560
Laurel Hollow 11771, 11791
Lawrence 11559
Levittown 11756
Lido Beach 11561
Locust Valley 11560
Locustwood 11003
Long Beach 11561
Lynbrook 11563, 11564
Malverne 11565
Manhasset 11030
Manhasset Hills 11040
Manorhaven 11050
Massapequa 11758
Massapequa Park 11762
Matinecock 11560
Meacham 11003
Meadowmere Park 11559
Merrick 11566
Mill Neck 11765
Mineola 11501
Mitchell Field 11530, 11553
Muttontown 11545, 11732, 11753, 11771, 11791
New Cassel 11590
New Hyde Park 11040, 11041, 11042, 11043, 11044, 11099
North Baldwin 11510
North Bellmore 11710
North Hills 11040
North Massapequa 11758
North Merrick 11566
North New Hyde Park 11040
North Valley Stream 11580
North Wantagh 11793
North Woodmere 11581
Oceanside 11572
Old Bethpage 11804
Old Brookville 11545, 11548
Old Westbury 11568
Oyster Bay 11771
Oyster Bay Cove 11771, 11791
Plainedge 11756
Plainview 11803
Plandome 11030
Point Lookout 11569
Port Washington 11050, 11051, 11052, 11053, 11054, 11055
Rockville Centre 11570, 11571, 11572, 11592
Roosevelt 11575
Roosevelt Field 11530, 11531
Roslyn 11576
Roslyn Estates 11576
Roslyn Harbor 11545, 11548, 11576
Roslyn Heights 11577
Russell Gardens 11021
Saddle Rock 11023
Saddle Rock Estates 11021
Sands Point 11050
Sea Cliff 11579
Seaford 11783
South Farmingdale 11735
South Floral Park 11001
South Hempstead 11550
Stewart Manor 11530
Strathmore 11030
Sutton Park 11559
Syosset 11773, 11791
The Terrace 11050
Thomaston 11021
Uniondale 11553, 11555, 11556, 11588
University Gardens 11020
Upper Brookville 11545, 11732, 11771
Valley Stream 11580, 11581, 11582, 11583
Wantagh 11793
West Hempstead 11552
Westbury 11568, 11590, 11593, 11594, 11595, 11597
Williston Park 11596
Woodbury 11797
Woodmere 11598
Woodsburgh 11598